Some Saturday mornings, I still have to get up anyway to take the girls to their various activities. Empty parking lots are the norm at the crack of dawn.
Middle school parking lot, waiting for the bus.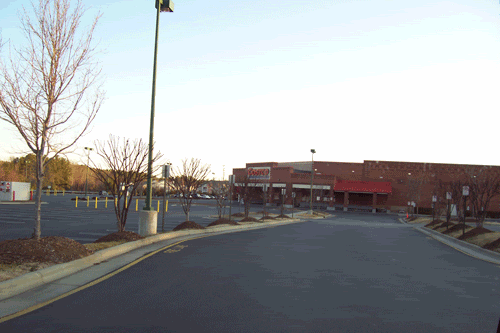 The usually crowded Costco on a Saturday morning. By the 9 a.m. opening, this parking lot will be packed.