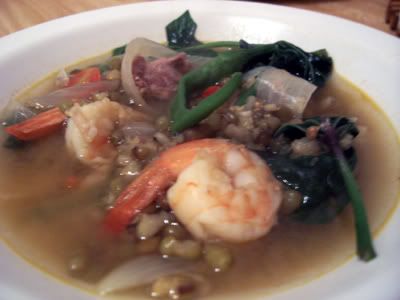 Want to see what my desktop looks like?
Visit our new home
.
I also started cooking soup again since the weather has gotten cooler and I wanted to use up some bittermelon leaves from the garden before the frost gets to them. Check out the
Mung Bean Soup
I cooked up.
We also finally got some rain the last couple of days! This is after an almost 100 day stretch of no measurable rain fall. We have been on a severe drought status for the past month, and officials have been saying we were down to 60 something days of drinking water left. I don't know that the rainfall we've been having will make a huge impact, but I hope it raise the water line on our lakes a little bit.