Things I cooked up this weekend, on the blogs: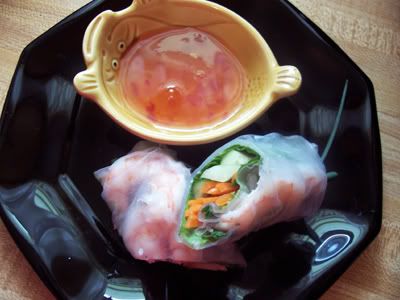 In Our Kitchen:
Try your hand at making your own
spring rolls.
I tried it out and it was great!
In Found Not Lost
: I finally got to read
Twilight by Stephenie Meyers
and am already rereading it while I'm waiting to get the second book in the trilogy tomorrow. Yes, it's that good!